Dealing with a sore throat? It could be strep.
EZaccessMD's mobile urgent care services can diagnose and treat your sore throat.
EZaccessMD is the only mobile urgent care that offers diagnostic testing and imaging in the home or workplace, so we can provide convenient treatment within the comfort of your home or office.
Mobile Urgent Care Services
Strep throat symptoms & treatment
Symptoms
The severity of strep throat can vary from person to person. Some people experience mild symptoms, like a sore throat. Other people have more severe symptoms, including fever and difficulty swallowing.
The common symptoms of strep throat include:
a sudden fever, especially if it's 101˚F (38˚C) or higher
a sore, red throat with white patches
a headache
chills
a loss of appetite
swollen lymph nodes in the neck
trouble swallowing
Treatment
Because strep throat is a bacterial infection, your doctor will prescribe an antibiotic to treat it. These medications inhibit the spread of bacteria and infections. Several types of antibiotics are available.
It's important that you finish your antibiotic treatment course to kill the infection completely. Some people stop taking their medication when symptoms improve, which can trigger a relapse. If this happens, the symptoms can return.
Penicillin and amoxicillin are the most common medications given for a strep infection. If you're allergic to penicillin or amoxicillin, your doctor may prescribe the antibiotic azithromycin.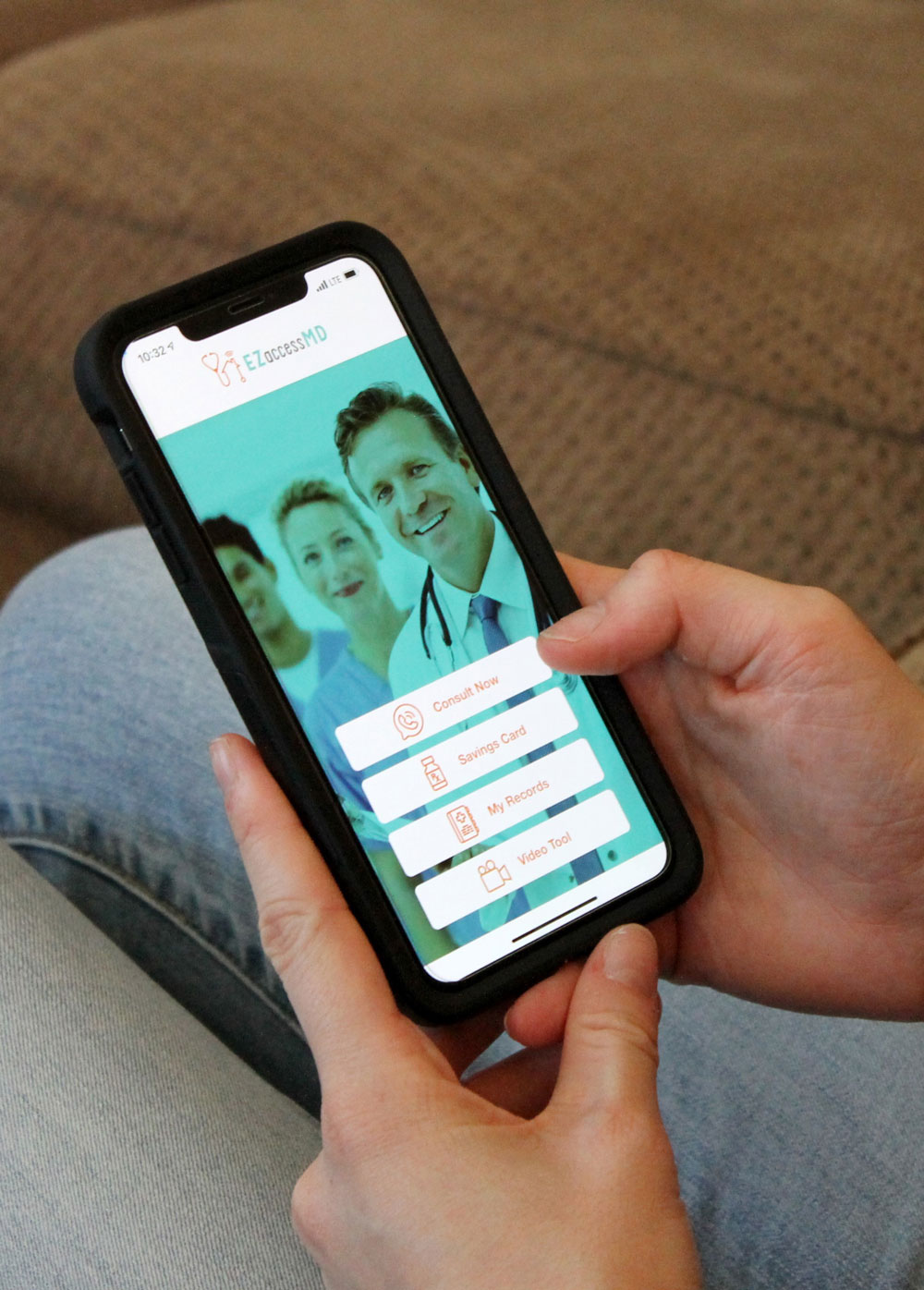 We Bring Urgent Care to You!
Forget leaving the house. EZaccessMD brings healthcare to your doorstep.