Dealing with sinus pressure & sinus symptoms?
EZaccessMD's mobile urgent care services can diagnose and treat your sinus infection symptoms.
EZaccessMD is the only mobile urgent care that offers diagnostic testing and imaging in the home or workplace, so we can provide convenient treatment within the comfort of your home or office.
Mobile Urgent Care Services
Sinus infection symptoms & treatment
Medically known as rhinosinusitis, a sinus infection occurs when your nasal cavities become infected, swollen, and inflamed. Sinusitis is usually caused by a virus and often persists even after other upper respiratory symptoms are gone. In some cases, bacteria, or rarely fungus, may cause a sinus infection.
Symptoms
Pain is a common symptom of sinusitis. You have several different sinuses above and below your eyes as well as behind your nose. Any of these can hurt when you have a sinus infection.
Inflammation and swelling cause your sinuses to ache with a dull pressure. You may feel pain in your forehead, on either side of your nose, in your upper jaws and teeth, or between your eyes. This may lead to a headache.
Nasal discharge
Nasal congestion
Sinus headaches
Throat irritation and cough
Sore throat and hoarse voice
Treatment
Using a nasal decongestant spray, such as oxymetazoline, can help relieve sinus infection symptoms short-term. But you should limit your use to no more than three days. Longer use can cause a rebound effect in nasal congestion. When using nasal spray to treat a sinus infection, keep in mind that prolonged use can make your symptoms worse.
Sometimes a steroid nasal spray, such as fluticasone, triamcinolone or mometasone, can help with nasal congestion symptoms without the risk of rebound symptoms from prolonged use. Currently, fluticasone and triamcinolone nasal sprays are available over-the-counter
Other over-the-counter medicines that contain antihistamines and decongestants can help with sinus infections, particularly if you also suffer from allergies.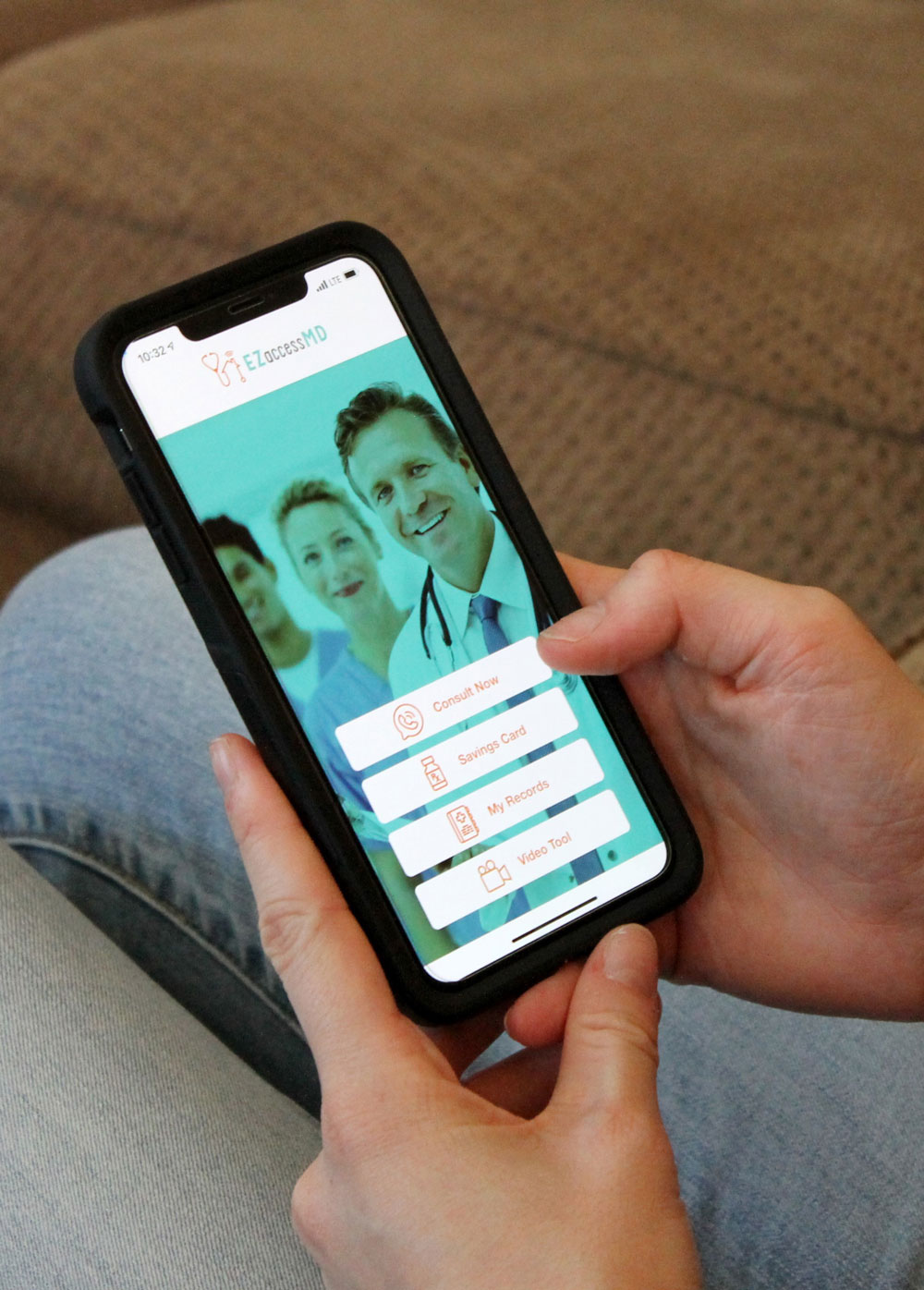 We Bring Urgent Care to You!
We provide your employees with all-inclusive care that translates into healthier and more productive employees and produces significant savings for your company as well.
EZaccessMD has the capabilities to test, diagnose, and treat a sore throat or a strep. We do all the essential urgent care needed for adults or children in the comfort and convenience of your own home or workplace.
Schedule a demo with us to learn more about how you can provide this added benefit for your employees!